Q2 Newsletter – We're Moving!
We're moving!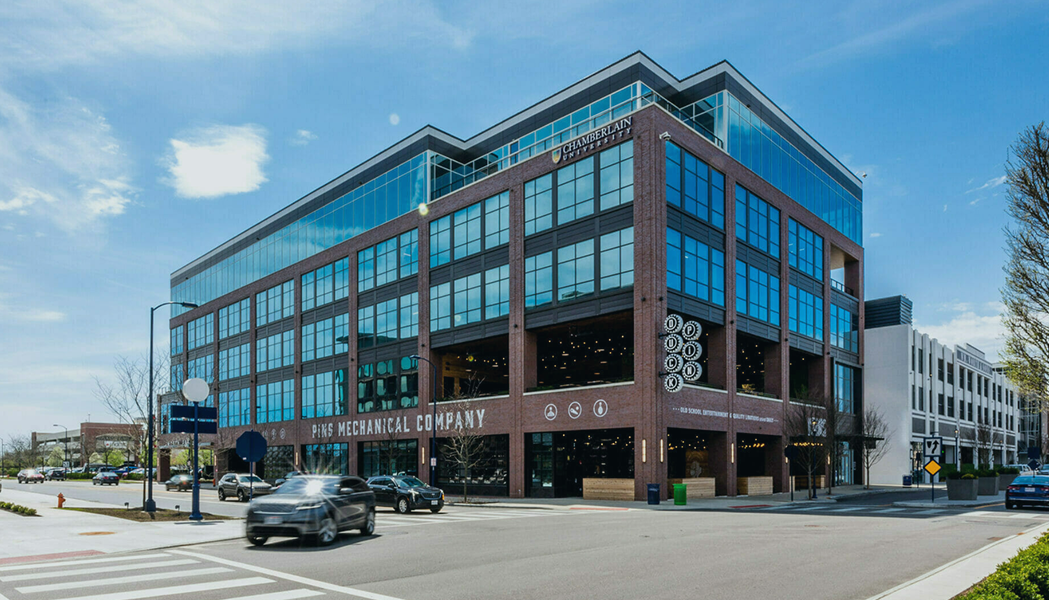 Our current office in Worthington has served us well, but with a growing team and big dreams for the future, we needed more space. In late summer / early fall of 2022, we'll be moving into our new office on the top floor of Pins in Easton's newest district.
This means two things… 1) You'll get to visit us in an exciting, bright new space, and 2) There's a lot of duckpin bowling in our future!
Summit Smart Tip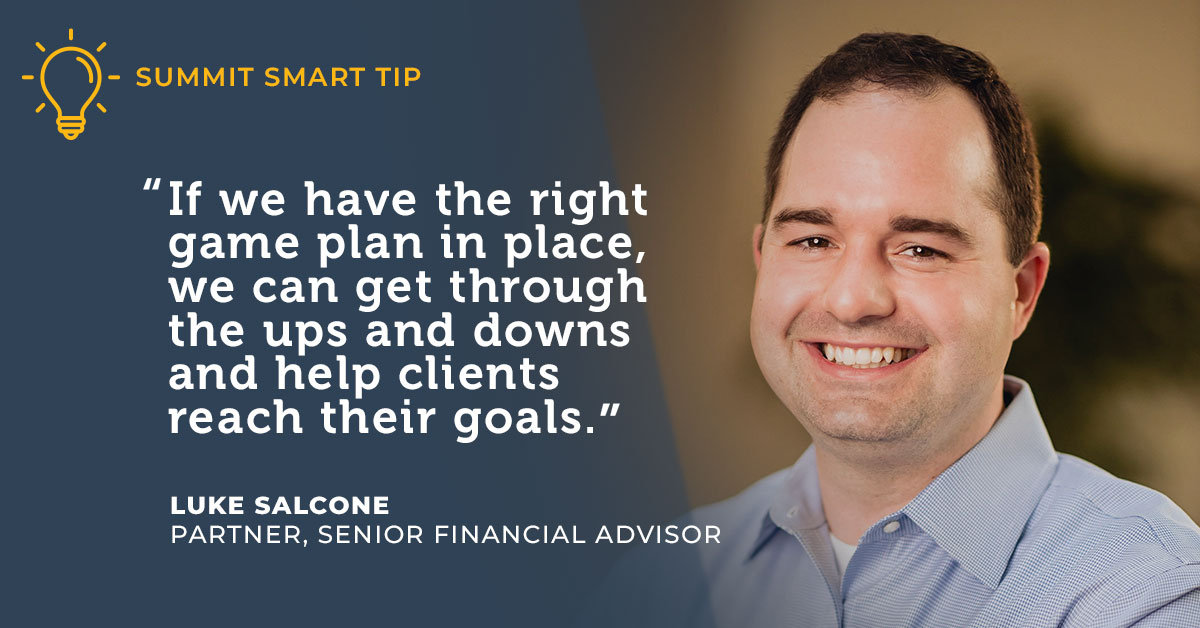 Investment Commentary
A lesson from Frodo & Gandalf.
The first quarter of 2022 has challenged investors with global uncertainty, higher interest rates, rising inflation and stubbornly persistent supply chain disruptions. These have occurred against a backdrop of suffering and hardship for the people of Ukraine, unprecedented economic sanctions imposed on Russia by a broad coalition of countries, and a host of challenges slowing growth in the Chinese economy.
The challenges of today resurface memories of a passage from J.R.R. Tolkien's classic, Lord of the Rings: "I wish it need not have happened in my time," said Frodo. "So do I," said Gandalf, "and so do all who live to see such times. But that is not for them to decide. All we have to decide is what to do with the time that is given us."
Like Frodo and Gandalf, we must also decide what to do with the time that is given us. Perhaps a reasonable starting point is to review the impact of the current year's events on investments, consider the strength of the economy and confirm that we have a plan to withstand difficult times and capitalize on good times.
As we assess the domestic US economy…
We see a pullback in equity prices from the start of the year – with the NASDAQ briefly moving into correction territory (more than a 20% decline) and major indices for large and small companies dropping more than 10% before a mid-March rally cut such losses. Bond investors have also felt pain as a combination of economic slowdown fears, higher inflation and market expectations for Federal Reserve interest rate hikes through the year have eaten away at bond premiums recorded during the lower-interest rate years of 2019 and 2020. The 8% average gains of the Aggregate Bond Index in 2019 and 2020 have given way to losses of 1.8% in 2021 and nearly 6.0% year-to-date through March 24th. Bank savings rates and certificates of deposit have begun to show a bit of return, but not nearly enough to offset annualized inflation rates which are trending over 7%.
However, not all financial news is bleak. Corporate earnings have remained generally strong. Challenges for companies may be felt going forward, but a longer-term perspective on earnings may help us:  the composite earnings of the S&P 500 peaked in 2006 at $87.72 prior to the Great Financial Crisis, and then declined before beginning to grow again. That growth reached a 2021 earnings level of $206.38, and even with downward revisions in the first quarter, 2022 earnings are projected to continue growing beyond 2021 levels.
In terms of interest rates, the market projects the Federal Reserve will raise short-term rates to a peak of 2.6% based on dot-plot data. (The Fed has prepped us for a 2.8% peak, but market expectations are a bit lower.) This would move rates a touch higher than where they were just prior to the pandemic.  Inflation has soared – and many commentators believe the Fed has been behind the curve in taking action. But it is important to be forward looking on the inflation breakeven rates (implied by Treasury bonds which are inflation-protected and those which are not). Over the past 12 months, 5-year breakeven rates have risen from 2.48% to 3.57% while 10-year breakeven rates have gone from 2.29% to 2.94%. This does not discount the current pain of rising prices, but it does indicate that market expectations are not for runaway inflation.
Our advice to clients may not be exciting – but it remains consistent…continue to follow the targets and rebalancing parameters of your Investment Policy Statement. During periods of heightened volatility and the temptation to invest emotionally, an Investment Policy Statement developed specifically for your needs will help you make good decisions which will benefit you even after the difficult times currently given us have subsided.
We're Proud to Share…
We're proud and beyond excited to announce some recent promotions at Summit. Congratulations to the following employees for all of their hard work, dedication, and servant-attitudes toward our clients!
(Left to Right)
Ben Skinner – Partner
Hannah Fitzpatrick – Associate Advisor
Luke Salcone – Partner
Summer Anderson – Associate Advisor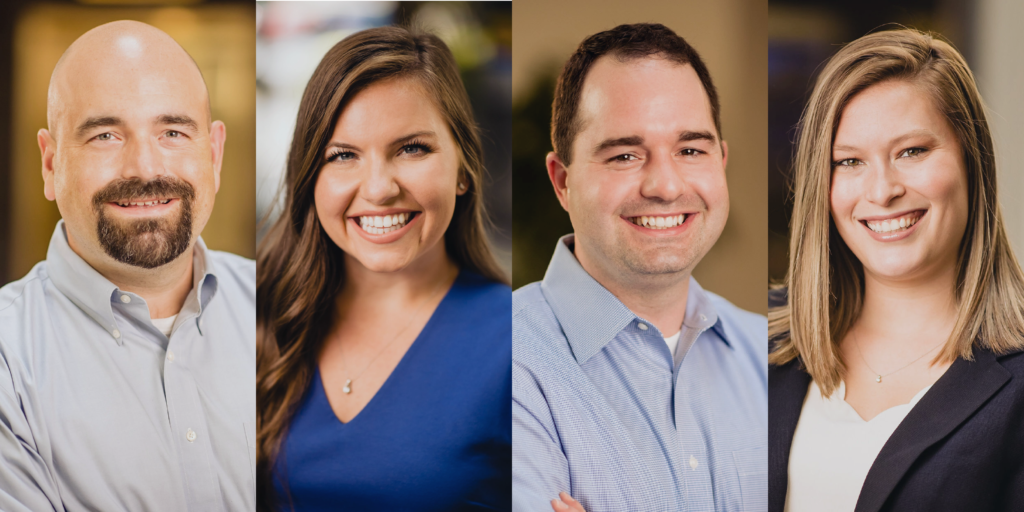 Quick Links