Q3 Newsletter – Goodbye, sweatpants. We're back in the office.
After a year of working in mismatched socks, our team is finally back in the office. In our time working from home, we discovered two very important things. 1) Our team is strong enough to withstand a crazy year without losing momentum, and 2) We really missed human interaction. So it's with excitement that we announce we're open for scheduled in-person meetings again! In person meetings will be available during normal office hours (8:30am – 5:00pm), and we will continue to accommodate requests for online Zoom meetings.
What we can promise is that we'll meet in whatever way makes you feel most comfortable and at-ease. What we can't promise is that our socks will match. We look forward to seeing your faces.
Summit Smart Tip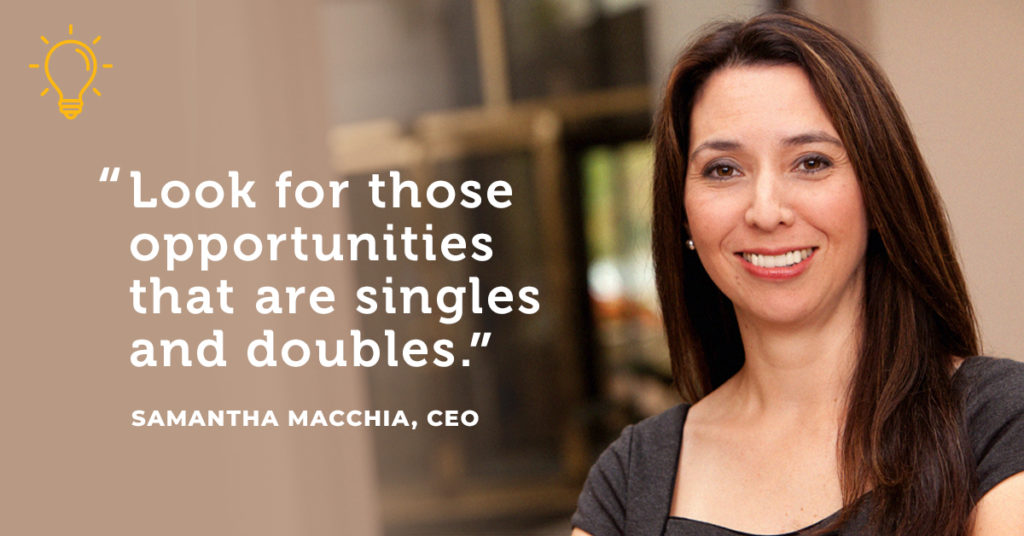 "People are looking for that one stock or one tax-planning idea. I don't feel that exists, unless you get lucky. I feel it's more important to look for those opportunities that are singles and doubles. Make good decisions along the way. Take advantage of tax law changes. Have a diversified portfolio. And by hitting those singles and doubles consistently, you will build more wealth than gambling on one stock."
Samantha Macchia CFP®, CEO | Summit Financial
Investment Commentary
By Matthew Daniel | Summit Financial
CFA, CFP®, Director of Research, Financial Advisor
With the US Coronavirus Full Vaccination Rate holding around 50%, nearly all areas of the country have fully reopened. Consequently, we have seen a significant rebound in consumer spending and strong corporate earnings as we adjust to the "new normal". This has helped fuel further gains in the US equity markets with the S&P 500 at a 16.1% gain year-to-date through July 16th. International equities (MSCI EAFE) have returned about 8.8% over the same period, and US fixed income (Barclay's US Agg Bond) is down a little over 1%. Clients invested in a 60/40 portfolio are seeing gains in the 8-9% range so far this year.
We've also seen a recent spike in volatility mostly caused by concerns around higher inflation (Consumer Price Index now showing a 5%+ increase year over year) and whether the Federal Reserve may start to make changes to monetary policy sooner than expected. When interest rates rise, the cost of capital increases which makes it less attractive for companies to make investments that could lead to future growth. It can also have a negative effect on consumer spending when mortgages, car loans and other consumer debt becomes more expensive, all while the cost of living continues to rise. When consumer spending makes up over 60% of national Gross Domestic Product, this can have a profound effect on economic growth, corporate earnings and therefore equity returns.
There is also a growing concern that variants of COVID-19 could slow our ability to return to full operations if the vaccines aren't effective at limiting the spread and subsequent hospitalizations. If we must go back into an environment with more restrictions, this can also have an effect on consumer spending. However, the sectors most affected by COVID related shutdowns are making up a smaller portion of earnings in the S&P 500 as technology and other pandemic-resistant industries continue to dominate. Overall, markets seem optimistic despite the occasional bad news, and economists are still projecting strong growth as we continue the return to full operations.
Past market events have taught us the most successful approach is to follow our clients' Investment Policy Statements and maintain the agreed upon asset allocation and a diversified portfolio. Please reach out to your Summit advisor with any questions or concerns.
Save the Date
The annual holiday party will be held 12/2/2021 from 5pm – 9pm. There will be a swanky new location, as we are moving the event to The Fives Columbus this year. Hold the date for now!